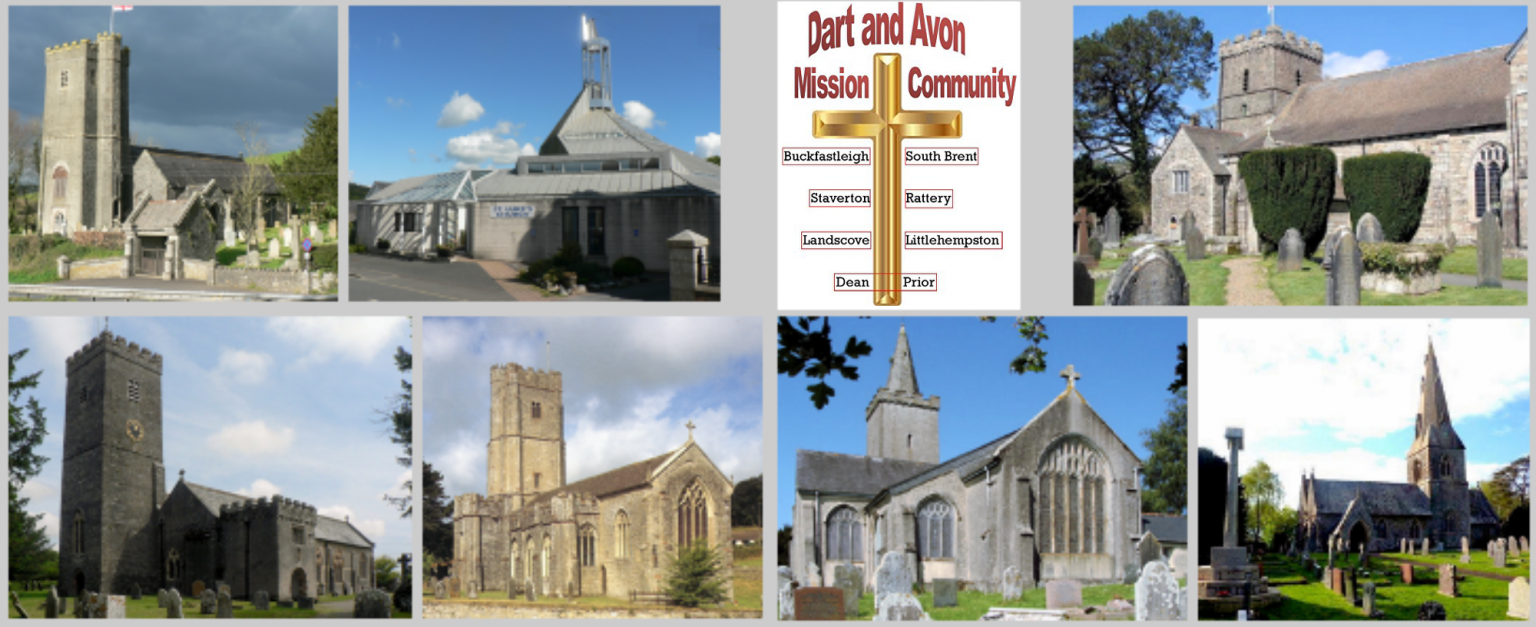 The current pattern for services in our churches is:-
Weekly in St Luke's, Buckfastleigh, with a monthly service in each of the villages of Dean Prior, Landscove, Littlehempston and Staverton, and also weekly in St Petroc's, South Brent, with a service on the 2nd and 4th Sundays of the month at St Mary's Rattery. Details are on the individual church pages. Please note that face masks (or similar) need to be worn.
Services in church in the coming weeks
For a list of services in the 5 churches at the Dart Valley end of the Mission Community over the coming weeks, please click here
Online Sunday services and worship at home
Arrangements (online, by Zoom and by phone and DVD) are available for worship at home – see the Buckfastleigh and South Brent pages.
A service will be uploaded from St Luke's Church, Buckfastleigh each Sunday (until May 23rd, after which we will combine with the South Brent provision) – please go to the YouTube page here. (The Playlists tab will separate the list of resources into different categories and the Videos tab will give a full list in chronological order).
And from St Petroc's Church, South Brent and St Mary's Rattery there will be a services and Bible studies by Zoom or uploaded. For details please go to the Worship page of the South Brent and Rattery website – here
Our church buildings are open on various days of the week at various times for private prayer – again, please see the individual church pages for details.
We would like to encourage members of our churches (and others) to feel free to attend services in churches other than their own. Especially with several of our churches only having a monthly service, it would be good for people to attend a service in another church when there is not one in their own church.