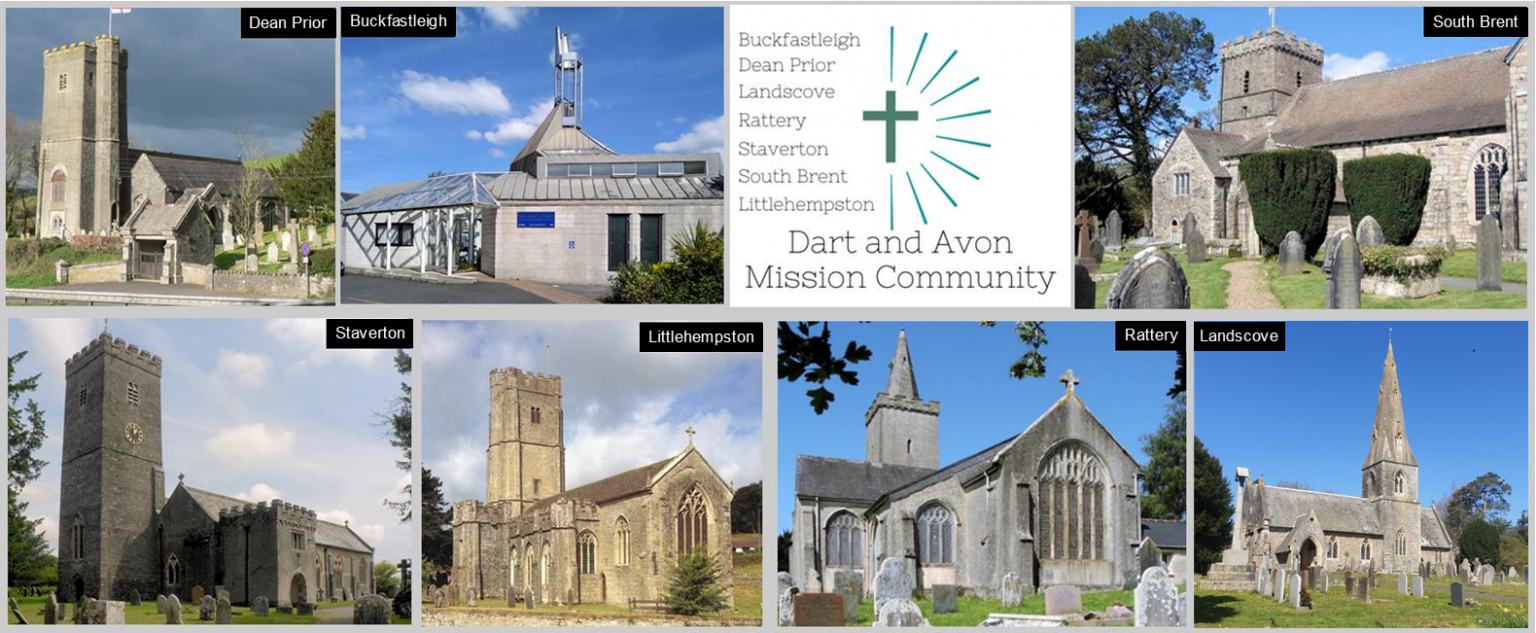 Welcome to the churches of
The Dart & Avon Mission Community
THE DART AND AVON MISSION COMMUNITY consists of 7 Church of England churches
in or near the Dart Valley and the Avon Valley in South Devon
(See map below – but please note this only shows the church locations, not the parish boundaries)
We serve the two larger communities of Buckfastleigh (with St Luke's Church) and South Brent (with St Petroc's Church), together with the smaller communities of Dean Prior (St George the Martyr Church), Landscove (St Matthew's Church), Littlehempston (St John the Baptist Church), and Staverton (St Paul de Leon Church) – all grouped with Buckfastleigh – and Rattery (Church of the Blessed Virgin Mary), linked with South Brent.

We work together, seeking to bear witness to Jesus as Saviour and Lord and to provide centres of worship, love and service for our local communities.
We aim to provide a warm welcome to all who come to our churches, and we hope this website will give all the information you need, whether you are resident in this area or a visitor from further afield.
For information about the individual churches, please see the page on this site for each one.
Funerals – Funeral services can be held in our churches, or in local crematoria, etc. Contact Rev Gina Radford on 07903 400480 for support and help in your time of loss.
Financial support for our churches – the pandemic has hit the finances of all our churches hard and we would value any support you can give. Some of the church pages include opportunity to give online. You might also like to look at a video from Devon Historic Churches Trust here.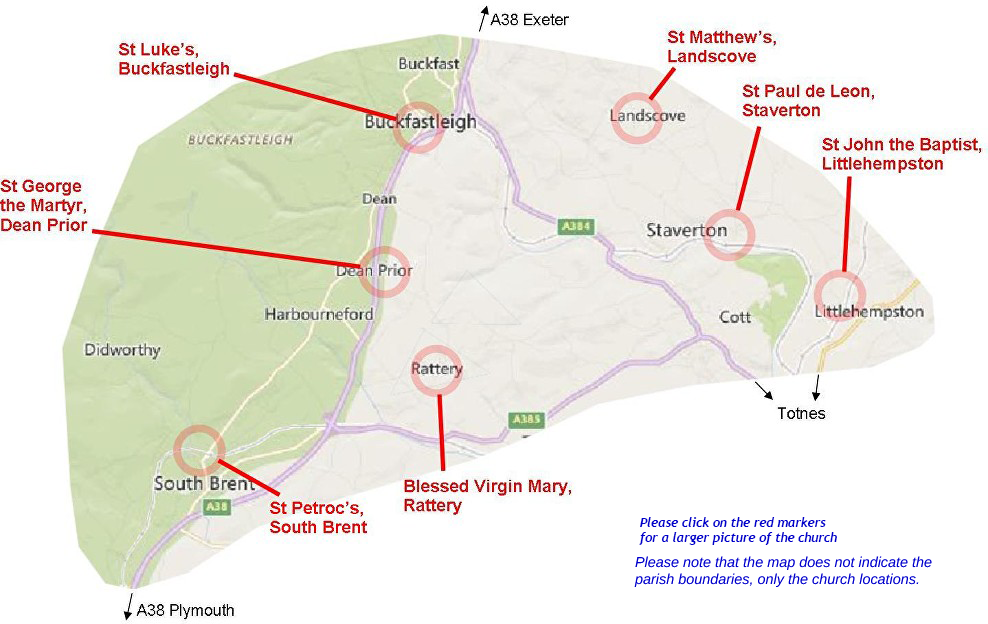 SAFEGUARDING
If you have a concern about the safety of someone or the actions of someone working with children or vulnerable adults, please speak to the appropriate Parish Safeguarding Representative, as listed on the bottom of the Contact page. Alternatively, you can make contact with the Exeter Diocesan Safeguarding Team at https://exeter.anglican.org/resources/safeguarding/safeguarding-team/ If you are a young person and you feel unhappy about something happening to you, you can call Childline on 0800 1111