Team Vicar – the Revd Prof Gina Radford
The Vicarage, Hillside, South Brent TQ10 9AN
07903 400480
revginar@gmail.com
Gina is in overall charge of the Mission Community during the period of vacancy following the departure of our former Team Rector, Tom Benson, but she primarily deals with the parishes of South Brent and Rattery, and so requests relating to that part of the Mission Community should go to her.
She is normally available on Wednesdays, Fridays and Sundays.
Curate – the Revd Laura McAdam

Mobile: 07341258852 or church phone number 01364 643120
Email: Here
Laura is based at Buckfastleigh, and also covers the parishes of Dean Prior, Landscove, Littlehempston and Staverton.
Laura's usual day off is Monday.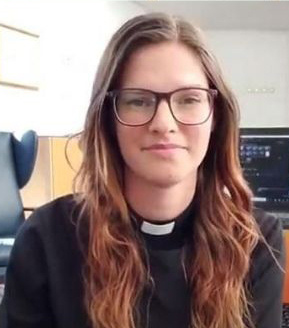 If you become aware within the church of any problems with the treatment of a child, young person, elderly person, or adult at risk of abuse or neglect, please contact the appropriate safeguarding representative below.