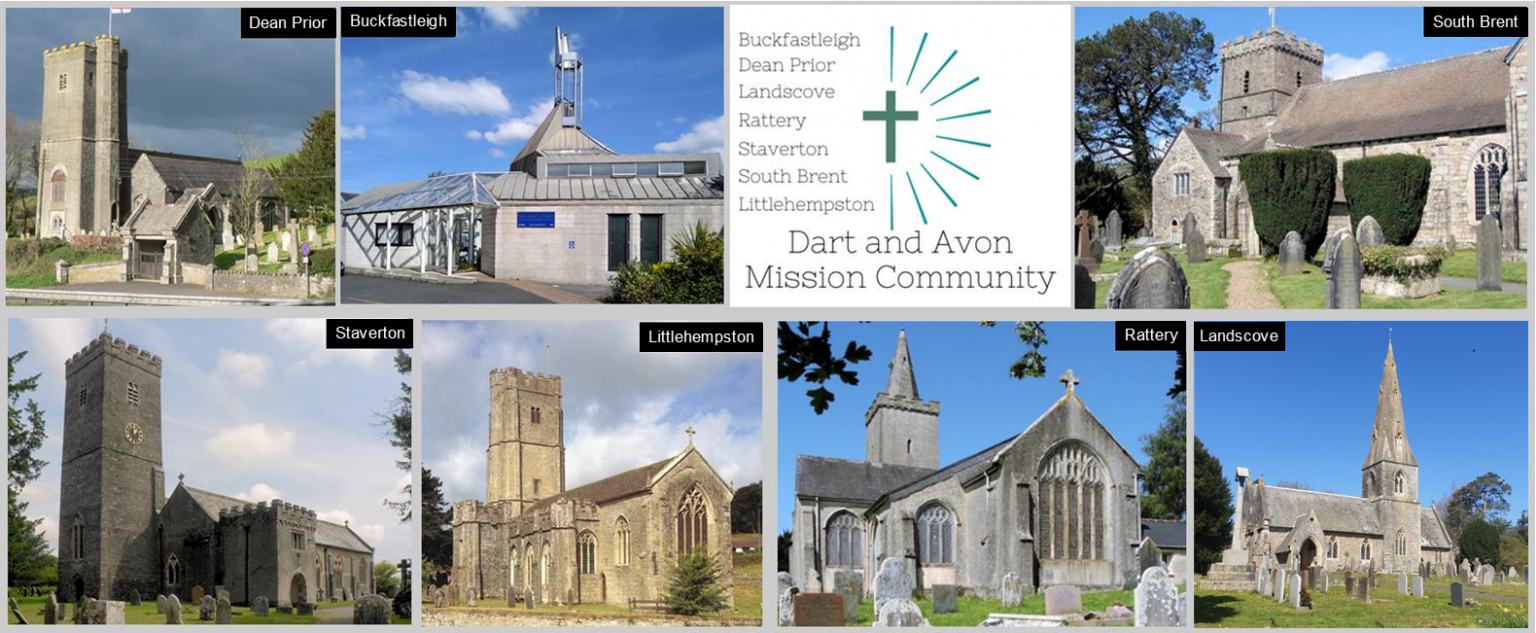 SUNDAY SERVICES AT DEAN PRIOR are on the 2nd Sunday of the month at 9.30am
Also starting in Sept 2022, a monthly informal "Songs of Praise" in the Village Hall on the 4th Sunday of the month, at 5.00pm

The Church of St George the Martyr is a delightful 14th century church offering a rich heritage, a friendly welcome, and an atmosphere of warm fellowship, and quiet spiritual reflection.
The church is beside the southbound carriageway of the A38 just to the south of Buckfastleigh. There is some space for parking in front of the church, but it may be safer to use an area of hard standing behind the church, accessible from the lane beside the church.
The normal services are traditional, with Holy Communion from the Book of Common Prayer, but we enjoy a range of hymns, traditional and modern.
The current pattern is for a service once a month in rotation with the other smaller churches of our part of the Mission Community.
Dean Prior Church has historical links with the poet Robert Herrick who was Vicar of Dean Prior in the 17th century.
For contact details for all our churches please click
here